So I am finally going to get round to using all the TV400 pattern rather than frankenpatterning with my fave waistcoat. Anyway I need some advice...I'm not sure where it should sit on my waistline and I think my sloping narrow shoulders are causing an issue too.
I've traced off the pattern and pinned it on my dress form. Which is about a 1.5cm larger than me which is fine for when I drape from scratch - built in ease - but when it comes to readymade patterns I just have to do a bit of guesstimating.
Anyway here are thumbnails fo the photos click for larger view.
Front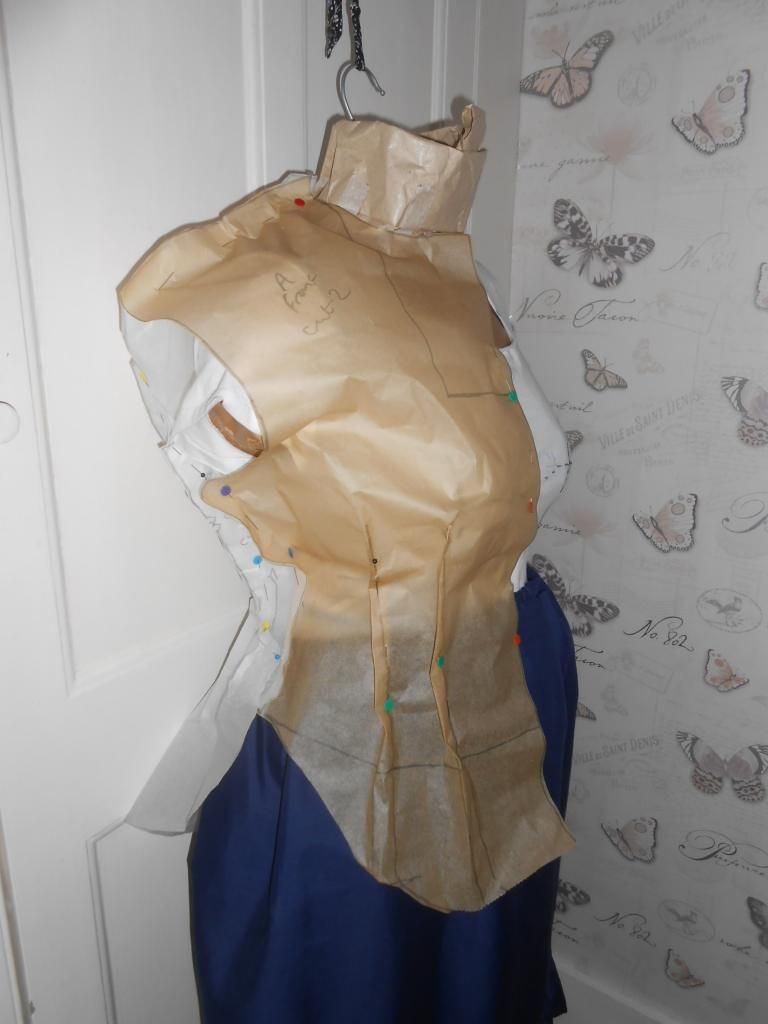 Side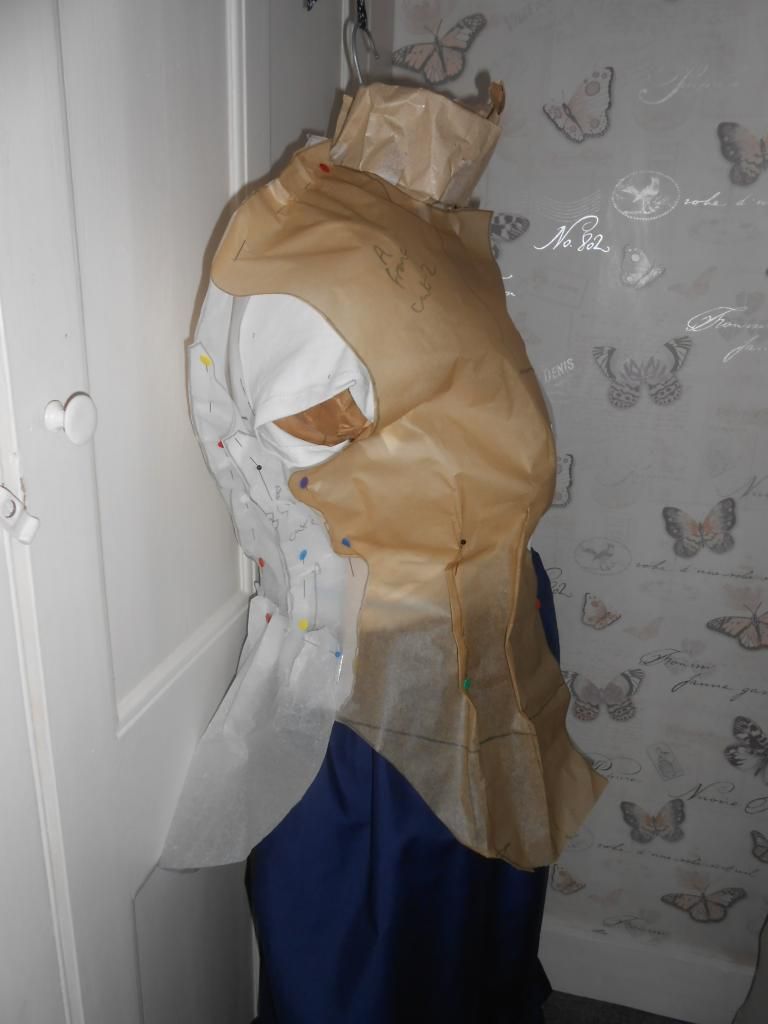 Side 2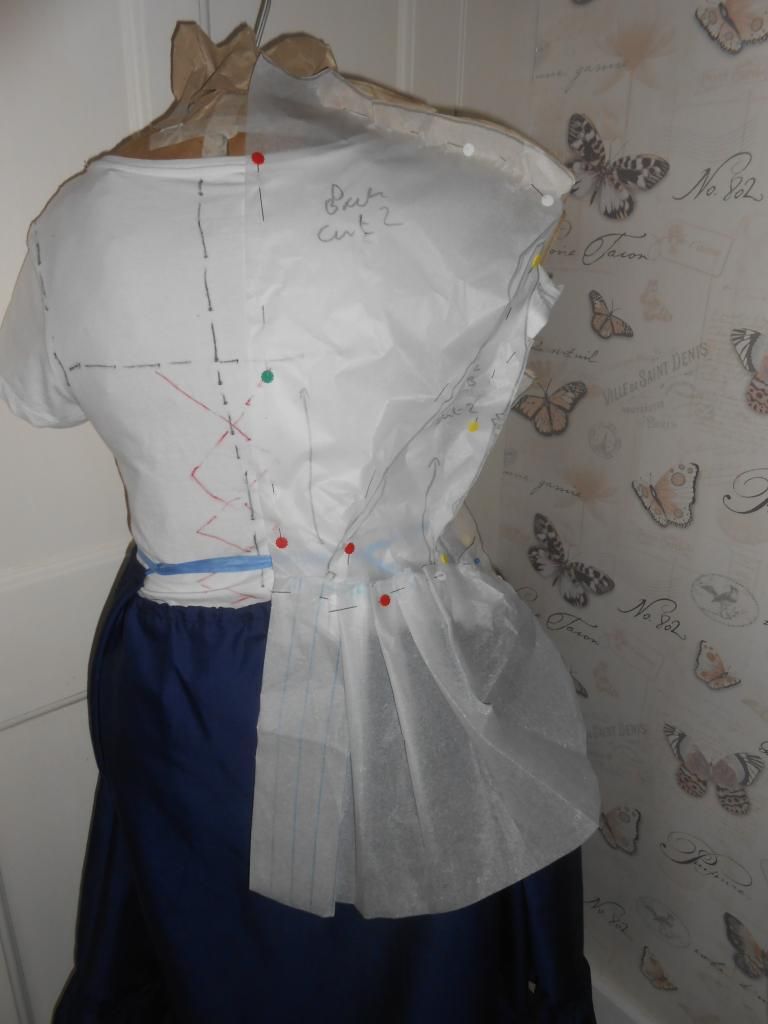 Back
Any fit suggestions...have I got it sitting in the right place? How do I make it more in proportion to my short legs?